The INDIBA® Radiofrequency System
Cedar Chiropractic & Sports is proud to offer INDIBA®, the mark
et leader in radiofrequency treatments. INDIBA® is a proven treatment protocol that can accelerate the body's natural recovery and restores vitality. It is a system that has been used successfully for immediate pain relief and accelerated healing by medical clinics, hospitals, and leading professional sports teams across Europe. Elite tennis star Rafael Nadal has used it, as have the Barcelona football (soccer) team and the French Tennis Federation.
And, now it is available here in Middlesex County of Hopkinton, MA. At Cedar Chiropractic & Sports, we offer a comprehensive approach to health, wellness, and pain management that includes INDIBA®. We believe the body heals the body, and are committed to integrative and regenerative approaches to healing. We are eager for you to try this non-invasive, regenerative technology for yourself as part of a comprehensive wellness regimen.
What is INDIBA®, and how does it work?
INDIBA® is a radiofrequency system that uses patented long wave radio frequencies applied externally. This non-invasive technology creates intense tissue stimulation. The INDIBA® radiofrequency system regulates and stimulates the cells within tissues to manage their own metabolic processes in an efficient, organized, and optimal manner.
The basis of the INDIBA® system is an electric current that works at a specific frequency. INDIBA® systems generate an electromagnetic wave at a precise frequency of 448 kHz (kilohertz) to achieve bio-stimulation and thermal effects. The electric current function of the INDIBA® system delivers its results by stimulating cellular activity.
The power of the current can be increased to achieve a thermal effect, as well. This application increases deep blood flow to the affected area. An increased blood supply means more oxygen and nutrients reach the affected area. Thus, metabolic reactions are accelerated, inflammatory responses are modulated, and tissues are restored. These actions are useful for many a wide range of specific benefits, depending on the type of cell and tissue treated.
Multiple medical studies support this cutting-edge treatment option, and the innovators at INDIBA® have collaborated with reference hospitals and universities worldwide. INDIBA® strives to develop technology comprised of the highest technical and scientific standards and is a global leader in radiofrequency therapy.
How can INDIBA® be used?
The INDIBA® system can be used alone or to improve the outcomes of other treatments. Combining INDIBA® technology with manual therapy can stimulate tissue repair, accelerate recovery from injuries, reduce pain, and decrease inflammation, beginning with the first session.
Using INDIBA® as part of a comprehensive treatment approach may lead to unparalleled results for acute muscle injury and chronic low back pain. Indeed, INDIBA® can:
Help reduce pain and swelling from the first application
Enable faster healing and speed recovery of acute conditions
Improve chronic conditions
Aid in soft and hard tissue rehabilitation
Help with post-surgical recovery
Improve mobility and function
The INDIBA® system may provide effective treatments for a range of musculoskeletal problems, including:
Osteoarthritis
Musculoskeletal injuries
Joint pain
Neck pain
Low back pain
Muscle tears
Sprains
Strains
Fractures
Tendinopathy
Bursitis
Plus, it is safe to use in many situations where other regenerative technologies may be contraindicated. If you are suffering from aches, pain, or stiffness, and want help reducing pain without painkillers and side effects, find out how INDIBA® can help you regain a pain-free life quickly and naturally.
Contact Cedar Chiropractic & Sports at (508)435-8182 to learn more or schedule your INDIBA® radiofrequency treatment.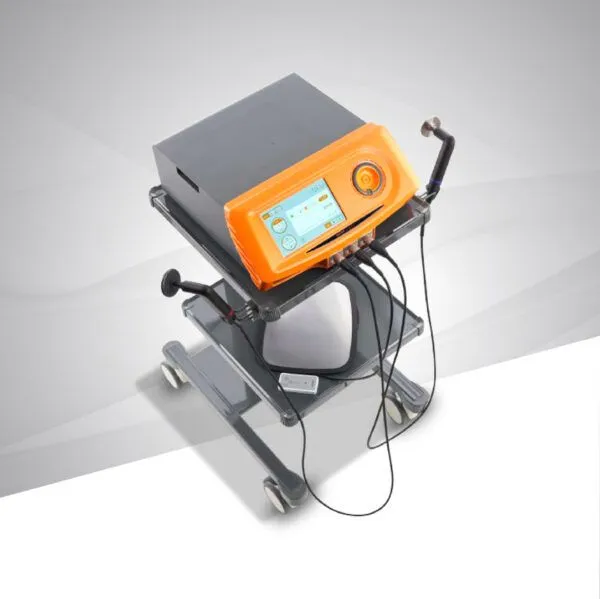 INDIBA Active Cell Therapy
Indiba is the preferred rehabilitation choice by elite athletes, pro sports clubs, Olympic teams, medical doctors, and healthcare professionals
INDIBA Active Rehabilitation
The use of INDIBA Active improves recovery and reduces pain. The body's natural healing process will be accelerated in the injured cells. It can be applied to the acute phase reducing pain and swelling as well as to the chronic phase improving function with the better range of joint motion. Our clinical experience has found that mechanical low back pain, tension type and cervicogenic headache and frozen shoulder surprisingly work well with INDIBA Active (Hyperthermia).
INDIBA Technology
The latest scientific research in the field of molecular biology has demonstrated significant "Frequency Dependent" benefits within our denoted 448 kHz range. The integration of two operational modes, CAPICATIVE and RESISTIVE, as well as the use of low and high output power, makes it possible to obtain the thermal (electric) and thermal effects.
INDIBA Active Sports Performance
With short rest periods in between competition, recovery is vitally important. By using INDIBA Active you can increase tissue temperature which lasts well beyond the treatment time (Kumaran & Watson 2018, Kumaran et al 2017).
This may help rapid recovery and improve sports performance. Some of the indication for use:
Muscle tears
Pre / Post sports massage
Reduce pain
Sprains / Strains
Pre / Post static and active stretching
Hematoma
Tendinopathy
INDIBA Active Sports Injury
Due to INDIBA's superb capability in the fast cell recovery, most of the teams in the Premier League, La Liga, Serie A Bundesliga, and many of European pro soccer clubs, pro tennis players, pro cycling teams are offering INDIBA hyperthermia to their elite athletes.
Indiba also has been to the Olympics supporting Olympians from around the world to:
• Reduce pain • Reduce swelling
• Acceleration of recovery • Improve range of motion • Improve performance
INDIBA Active Wellness/Aesthetics
By treating the body with INDIBA radio frequency therapy, muscle and skin tone is improved through improving circulation and prompting the synthesis of collagen and elastin. INDIBA Active Cell Therapy also:
Causes adipocytes to stop reducing fat deposits for good
Accelerates healing, reduce swelling and bruising to help the correct healing process.
Used to increase the blood flow over the legs be integrated with chiropractic therapy and body posture correction exercises to improve the lymphatic drainage, to break the cellulite, and to contour body line
Improves skin: scarring, sagging skin and skin firming
Helps the treatment of the localized adipocytes: abdomen, legs, pectoralis, breast
Decreases cellulite: edematous, fibrotic, adipose
Activation of fibroblast, collagen, an elastin resulting in skin tightening hence the skin will feel soft
Applications
Excess fat & cellulite
Localized fat deposits (back, hips, abdomen, legs, arms, buttocks, knee – internal side, double chin)
Benefits
Rebalances cells
Activates metabolism
Reduces fat & the appearance of cellulite without damage to other cells
Prevents new formation of fat in treated tissues
Smoother and firmer skin
Cellulite is less visible
Quick procedure
Painless
No downtime